Tom Clark, "Twinkle" Pecan Resin Gnome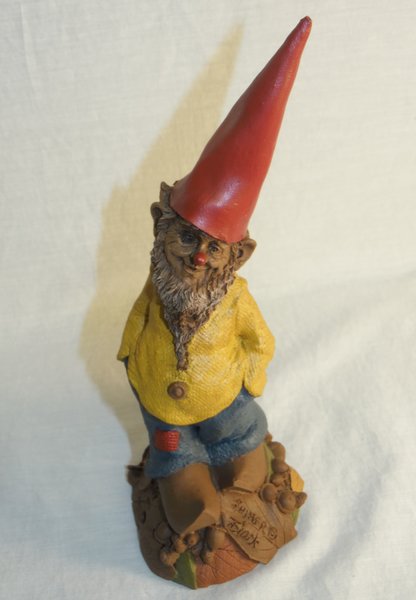 Tom Clark, "Twinkle" Pecan Resin Gnome
Tom Clark Pecan Resin Gnome from Cairn Studio with Certificate!
About This Gnome
Name: Twinkle
Date: 1987
Edition Number: 84
Cairn Studio Number: 1179
Retired: October 31, 1996
Twinkle honors Aries. He is a wood spirit who is always clowning around and poking his nose into mischief. He has a red nose so his friends can see him coming. He is a kindred spirit to all those happy go lucky humans. His coin on back is of course a clown.
Certificate of Authenticity with Seal

#793521
edition number 49
Creation Date - 6/14/1988
Issue Price $41.00
Reviews