Post Convention Heritage, 1913 -1943 President of Anheuser-Busch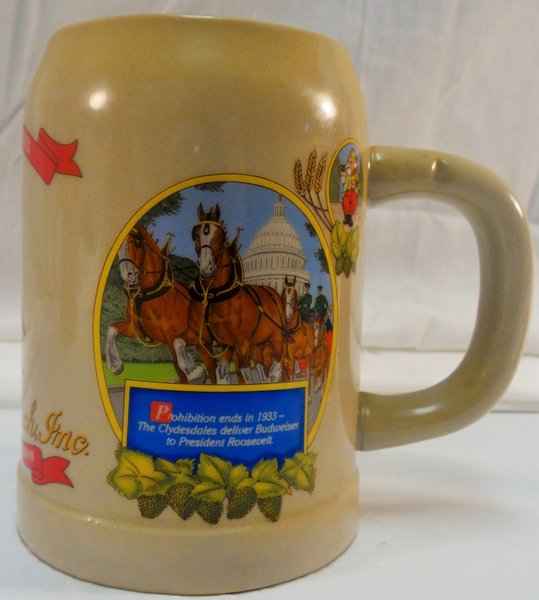 Post Convention Heritage, 1913 -1943 President of Anheuser-Busch
Covered Bridge, 1984, Budweiser Stein
Issue year: 1988
Edition Quantity: 25,000
Item Number: CS102
Series Order: Second
Height: 5 1/4"
Origin: Grez
Manufacturer: Germany
Material: Ceramic
Special Feature: Bottom Stamp
This Hofbrau-style stein commemorates August Busch Sr., President of Anheuser-Busch from 1913 to 1934. The attractive stein depicts the company's Prohibition products and the World Famous Budweiser Clydesdales and features the trademark A&Eagle symbol. This edition was originally distributed to Anheuser-Busch beer wholesalers only.
J Near Mint
See our terms page for description of grade.
All steins are packaged carefully and shipped with insurance.
Reviews