Old School House, 1988, Landmark series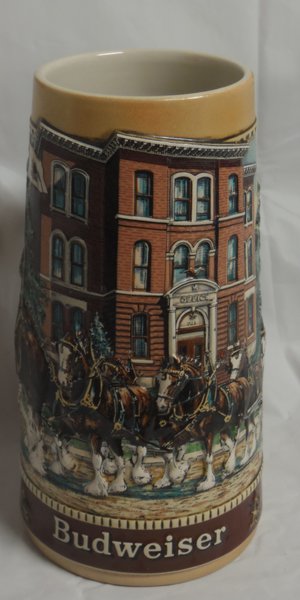 Old School House, 1988, Landmark series
Old School House, 1988, Landmark series

Issue year: 1988
Edition Quantity: Open/55448
Item Number: CS84
Series Order: Forth & Final
Height: 7 1/2"
Origin: Brazil
Manufacturer: Ceramarte
Material: Ceramic
Special Feature: Bottom Stamp
Artist: Don Langeneckert
Old School House is the fourth andf inal stein in the Historical Landmark series. The relief design remembers the historic building, still apart of the Anheuser-Busch complex. The Old School House is a national historic landmark.
J Near Mint
See our terms page for description of grade.
All steins are packaged carefully and shipped with insurance

Reviews