Hunter's Companion Series, Springer Spaniel, 1997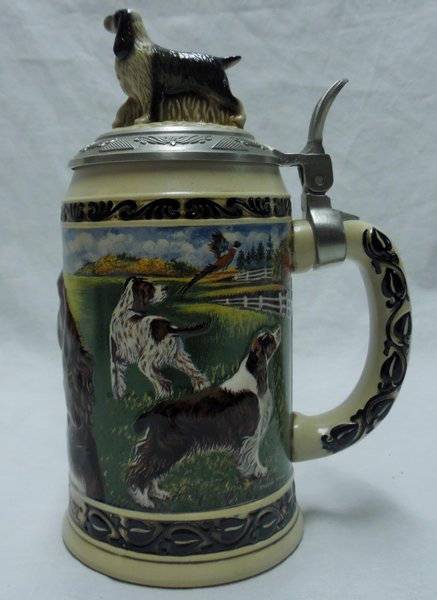 Hunter's Companion Series, Springer Spaniel, 1997
Hunter's Companion Series, Springer Spaniel, 1997

Issue year: 1997
Edition Quantity: 25, 551 / Not Available
Item Number: CS296
Series Order: Fifth and Final
Height: 8 1/2"
Origin: Brazil
Manufacturer: Ceramarte
Material: Ceramic
Special Feature: Bottom Stamp, Individually Numbered
Artist: Susan Ryan
The 5th and final edition in this series showcases one of America's most beloved breeds and most highly skilled hunting dogs. Artist Susan Ryan has rendered a collage of scenes detailing a hunter with his loyal springers, and a field spaniel flushing out a ringneck pheasant. The etched pewter lid is topped with a ceramic springer spaniel figurine

J Near Mint
See our terms page for description of grade.
All steins are packaged carefully and shipped with insurance.
Reviews