Holidays in the Mountains, 21st Century Holiday Collection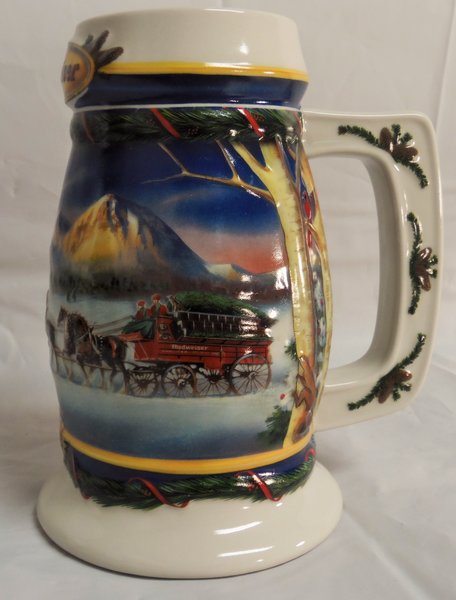 Holidays in the Mountains, 21st Century Holiday Collection
Holidays in the Mountains, 21st Century, Budweiser Holiday Stein

Issue year: 1999
Edition Quantity:
Item Number: CS416
Height: 7 1/2"
Origin: Brazil
Manufacturer: Ceramarte
Material: Ceramic
Special Feature: Bottom Stamp, Holiday Collection
21st in the series this vivid illustration features the World Famous Budweiser Clydesdales pulling the bright red holiday beer wagon through a winter wonderland. Resplendent with snow-capped mountains, Aspen trees and woodland creatures.

J Near Mint
See our terms page for description of grade.
All steins are packaged carefully and shipped with insurance.
Reviews