Grant's Farm Gates, 1987, Collector's Series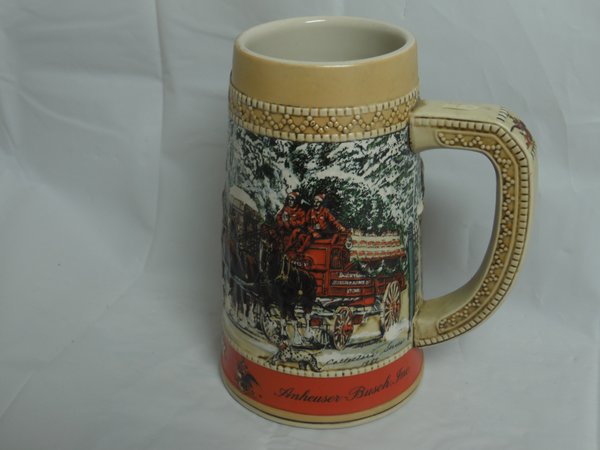 Grant's Farm Gates, 1987, Collector's Series
Grant's Farm Gates, 1987, Collector's Series

Issue year: 1987
Edition Quantity: Open
Item Number: CS70
Series Order: Eighth
Height: 6 1/2"
Origin: Brazil
Manufacturer: Ceramarte
Material: Ceramic
Special Feature: Bottom Stamp
This detailed relief stein features the renowned Anheuser-Busch Clydesdales against a unique backdrop: the impressive Grant's Farm entry gates. A scalloped accent design traces the top and the handles of the stein. The words "Collector's Series, 1987" and an A*Eagle logo are also featured.
J Near Mint
See our terms page for description of grade.
All steins are packaged carefully and shipped with insurance.
Reviews