Exclusive For Avon 1980, Lidded Stein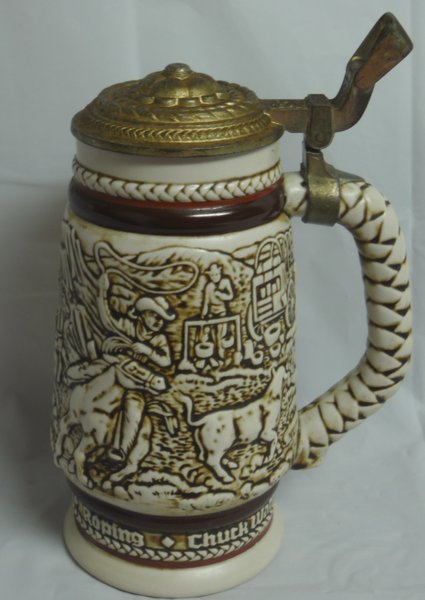 Exclusive For Avon 1980, Lidded Stein
Exclusive For Avon 1980, Lidded Stein
Issue year: 1980
Edition Quantity: Unknown
Item Number: 468552
Series Order:
Height: 6 1/4"
Origin: Brazil
Manufacturer: Ceramarte
Material: Ceramic
Special Feature: Bottom Individually Numbered
This lidded stein was said to be worth a large amount in the future by the giver of this item. the cowboy scene depicts a detailed story and this stein is documented on the bottom.
J Near Mint
See our terms page for description of grade.
All steins are packaged carefully and shipped with insurance
Reviews