Cobblestone Passage, 1988, Holiday Series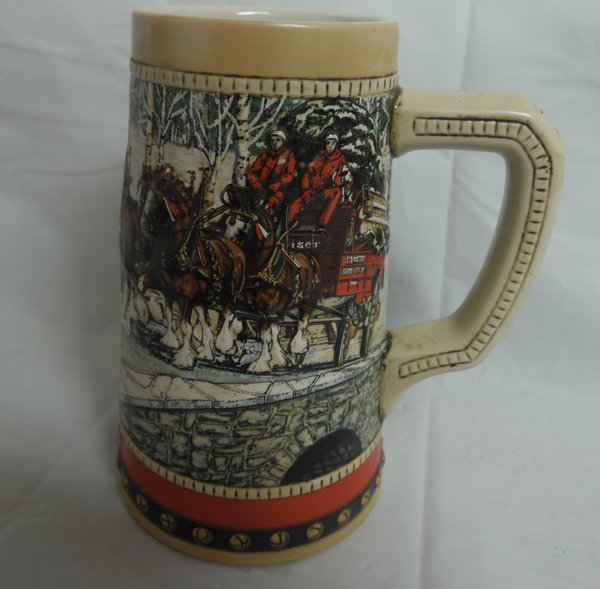 Cobblestone Passage, 1988, Holiday Series
Cobblestone Passage, 1988, Holiday Series

Issue year: 1988
Edition Quantity: Open
Item Number: CS88
Series Order: Ninth
Height: 6 1/2"
Origin: Brazil
Manufacturer: Ceramarte
Material: Ceramic
Special Feature: Bottom Stamp
The ninth addition to the long running Holiday series portrays the Clydesdales on a winter's journey. The eight-horse hitch follows a path along a grey stone bridge with a forest of trees in the background. The bottom of the stein features an attractive blue border with shiny holiday bells. The handle is detailed with a complementary white board.
J Near Mint
See our terms page for description of grade.
All steins are packaged carefully and shipped with insurance

Reviews