Clydesdales Training Hitch, 1991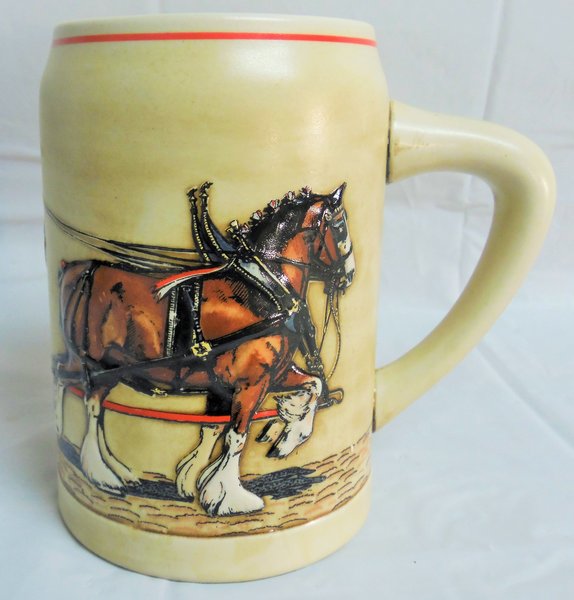 Clydesdales Training Hitch, 1991
Clydesdales Training Hitch, 1991,
Budweiser Stein
Issue year: 1991
Edition Quantity: Open
Item Number: CS131
Series Order: Fourth
Height: 5 1/2"
Origin: Brazil
Manufacturer: Ceramarte
Material: Ceramic
Special Feature: Bottom Stamp
The Clydesdales Training Hitch edition depicts a Clydesdale preparing to become a member of the World Famous team. The horse, practicing on his special hitch, is detailed in rich tones and full relief. The artwork created for this handcrafted ceramic stein is steeped in the tie-honored tradition of these famous horses.
J Near Mint
See our terms page for description of grade.
All steins are packaged carefully and shipped with insurance.
Reviews