Clydesdales, Original Budweiser Stein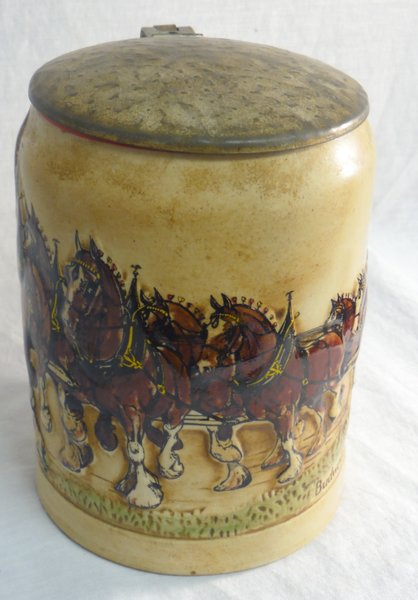 Clydesdales, Original Budweiser Stein
Clydesdales, Original Budweiser Stein

Issue year: 1976
Edition Quantity: Open
Item Number: CSL9
Height: 5 3/4"
Origin: Brazil
Manufacturer: Ceramarte
Material: Ceramic
Lid: Pewter
The Anheuser-Busch World Famous Clydesdales are illustrated on this unique full relief stein. The eight-horse hitch is circling the ceramic stein. In addition, the stein has a distinctive pounded pewter flat lid and rounded thmbrest. This is the lidded version of CS19A.
J Near Mint
See our terms page for description of grade.
All steins are packaged carefully and shipped with insurance.
Reviews