Cameo Wheatland, 1983, Holiday Budweiser Stein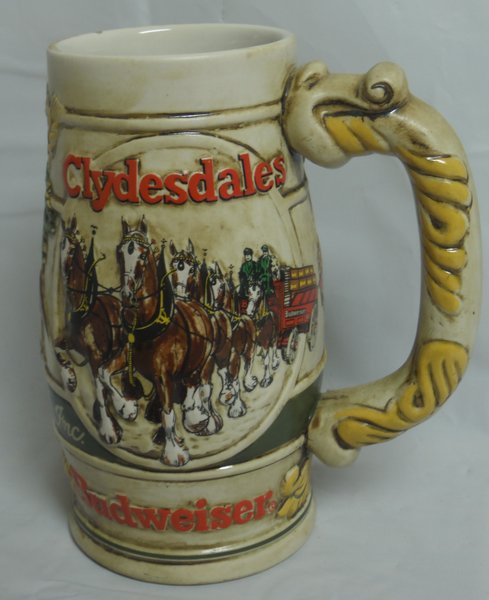 Cameo Wheatland, 1983, Holiday Budweiser Stein
Cameo Wheatland, 1983, Holiday Budweiser Stein

Issue year: 1983
Edition Quantity: Open
Item Number: CS58
Series Order: Fourth
Height: 6 1/2"
Origin: Brazil
Manufacturer: Ceramarte
Material: Ceramic
Special Feature: Bottom Stamp
J Near Mint
As the fourth addition in the Anheuser-Busch Holiday stein series, the cameo Wheatland barrel-shaped design highlights the beautiful Clydesdales with two colorful images of the eight-horse hitch shown inside white cameo frames. The A*Eagle logo is centered against a barley and hops design.
All steins are packaged carefully and shipped with insurance.
Reviews