Champion Clydesdales, St. Louis, 1980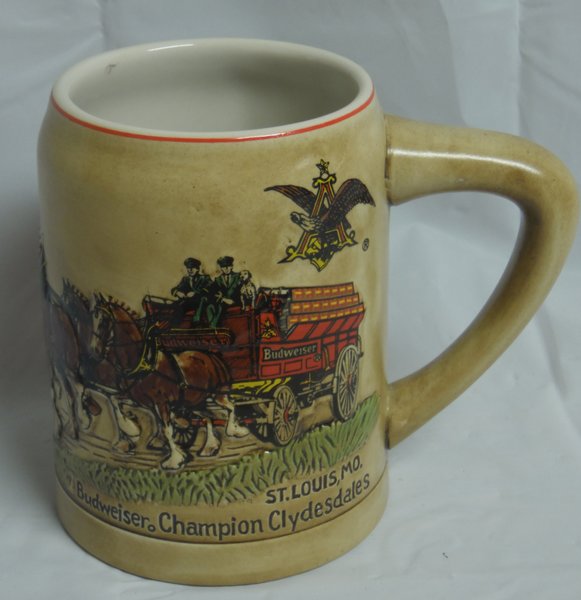 Champion Clydesdales, St. Louis, 1980
Champion Clydesdales, St. Louis, Budweiser Stein

Issue year: 1980 Holiday Stein
Edition Quantity: Open
Item Number: CS19
Series Order: First
Height: 4 3/4"
Origin: Brazil
Manufacturer: Ceramarte
Material: Ceramic
Special Feature: Bottom Markings
Budweiser Champion Clydesdales in the first stein in Anheuser-Busch's long-running Holiday series. The relief design shows an eight-horse hitch traveling over a grassy green path. The rich browns of the horses are further accentuated by the antique brown background and complemented by the red accent line at rim. This stein was also issued in 1981 for a Tampa, Florida promotion.
J Near Mint
See our terms page for description of grade.
All steins are packaged carefully and shipped with insurance

Reviews