Budweiser Millennium Label, 2000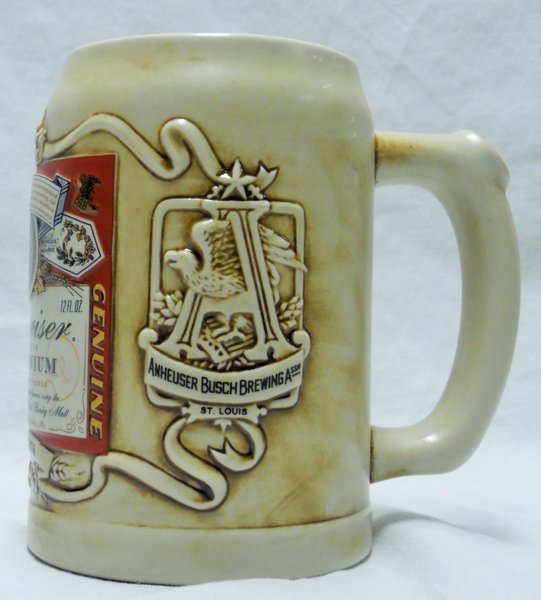 Budweiser Millennium Label, 2000
Budweiser Millennium Label, 2000

Issue year: 2000
Edition Quantity: 09,912 / 20,000
Item Number: CS423
Series Order: Fifth
Height: 5 1/4"
Origin: Brazil
Manufacturer: Ceramarte
Material: Ceramic
Special Feature: Bottom Stamp, Individually Numbered
Celebrating the special Budweiser Millennium label. Includes intricately detailed with delicate scroll work and historically correct logos from 1876.
J Near Mint
See our terms page for description of grade.
All steins are packaged carefully and shipped with insurance.
Reviews