Born To Greatness, Lidded, Membership Stein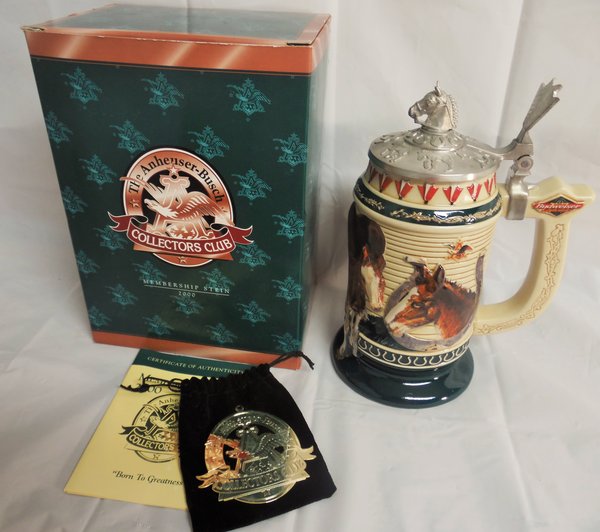 Born To Greatness, Lidded, Membership Stein
Born To Greatness, Lidded, Membership Stein

Membership Stein w/brass embossed ornament
Issue year: 2000
Edition Quantity: Limited to 2,000 Club Members
Item Number: CSB14
Series Order: Sixth
Height: 8 3/4"
Origin: Brazil
Manufacturer: Ceramarte
Material: Ceramic
Special Feature: Bottom Stamp, Gift Box, Certificate of Authenticity, Gold Plated Authenticity Badge, Bottom Stamped, Individually Numbered
Artist: Jim Wainwright

Born to Greatness tells the story of a Clydesdales mare Micaela and her foal Mike. This stein was given away free to members of the Collector's Club in 2000.
J Mint
See our terms page for description of grade.
All steins are packaged carefully and shipped with insurance.
Reviews