American Bald Eagle, Lidded, Summer, 2000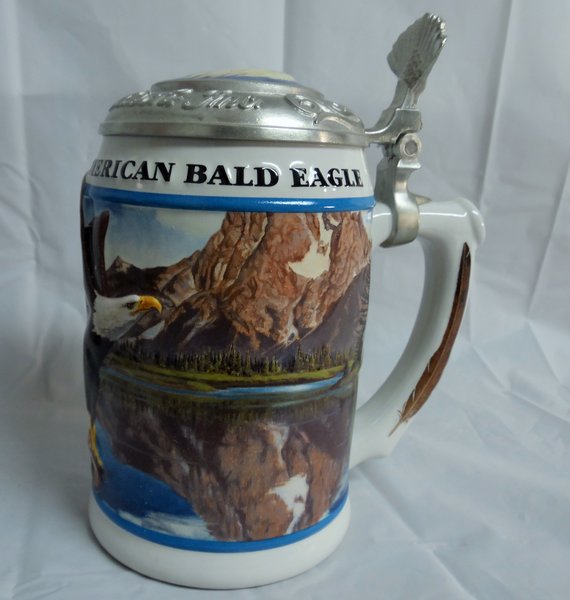 American Bald Eagle, Lidded, Summer, 2000
American Bald Eagle, Lidded, Summer, 2000

Issue year: 2000
Edition Quantity: 50,000
Item Number: CS452
Series Order:
Height: 7 3/4"
Origin: Brazil
Manufacturer: Ceramarte
Material: Ceramic
Special Feature: Bottom Stamped, Gift Box
Artist: Bud Kemper
This particular stein depicts this magnificent bird clutching its prey during the summer months.
J Near Mint
See our terms page for description of grade.
All steins are packaged carefully and shipped with insurance.
Reviews