African Elephant, Lidded, 1991, Endangered Species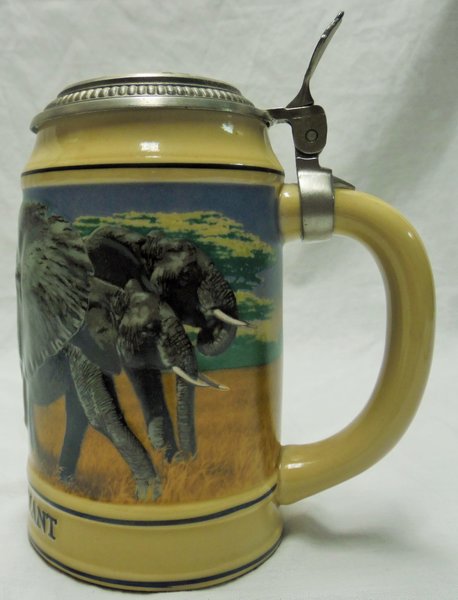 African Elephant, Lidded, 1991, Endangered Species
African Elephant, Lidded, 1991, Endangered Species

Issue year: 1991
Edition Quantity: 85,443 / 100,000
Item Number: CS173
Series Order: Fourth
Height: 6 1/2"
Origin: Brazil
Manufacturer: Ceramarte
Material: Ceramic
Special Feature: Bottom Stamp, Individually Numbered
Artist: Bud Kemper
A favorite of Anheuser-Busch stein collectors,The Endangered Species Series continues with the addition of the giant panda. This famous native of southeast China is depicted in its natural habitat. The panda illustration is again featured on a ceramic inlay in the stein's pewter lid. Anheuser-Busch has donated a portion of the sale of each stein to the National Wildlife Federation.
J Near Mint
See our terms page for description of grade.
All steins are packaged carefully and shipped with insurance.
Reviews