Advertising Through The Decades IV, 1918-1932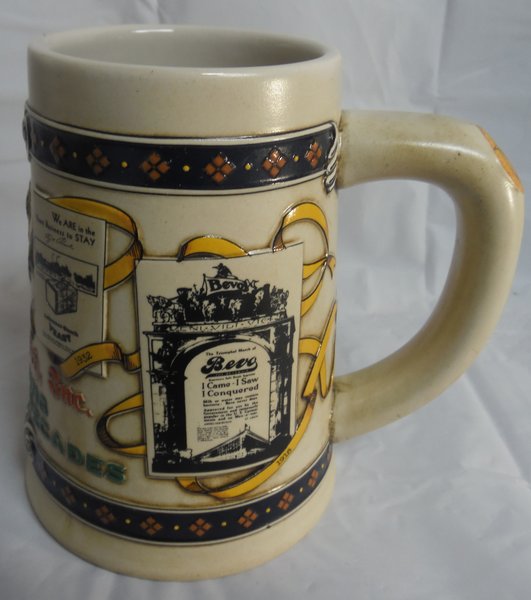 Advertising Through The Decades IV, 1918-1932
Advertising Through The Decades III, 1918-1932, Budweiser Stein
Issue year: 1996
Edition Quantity: 12,977/31,500
Item Number:
Series Order: Fourth
Height: 5 1/2"
Origin: Brazil
Manufacturer: Ceramarte
Material: Ceramic
Special Feature: Individually Numbered, Bottom Stamp
Classic Anheuser-Busch print advertisements are once again featured on this third stein in the Advertising Through The Decades Series. In additions to the ads, which cover the years 1918 to 1932, this full-relief ceramic stein is accented by a flowing yellow ribbon. This stein was developed exclusively for Anheuser-Busch beer wholesalers.
J Near Mint
See our terms page for description of grade.
All steins are packaged carefully and shipped with insurance.
Reviews