1997, Great Smokey Mountains, Budweiser Stein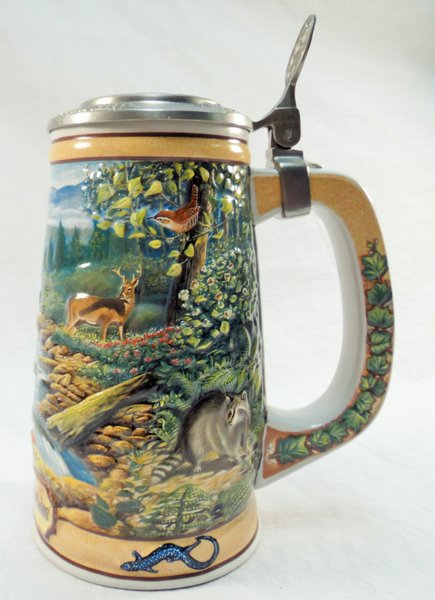 1997, Great Smokey Mountains, Budweiser Stein
1997, Great Smokey Mountains, Budweiser Stein

Issue year: 1997
Edition Quantity: Open
Item Number: CS297
Series Order: First
Height: 8 1/2"
Origin: Brazil
Manufacturer: Ceramarte
Material: Ceramic
Special Feature: Bottom Stamp, Certificate of Authenticity
Artist: Hans Droog
This stein illustrates the Great Smokey Mountains in the America The Beautiful series. Artist Hans Droog shows plants and animals and also a white tailed deer, black bear, and a raccoon. This is first in it's series and originally sold for $39.99
J Near Mint
See our terms page for description of grade.
All steins are packaged carefully and shipped with insurance.
Reviews