1995 Gray Wolf, Endangered Species Series Stein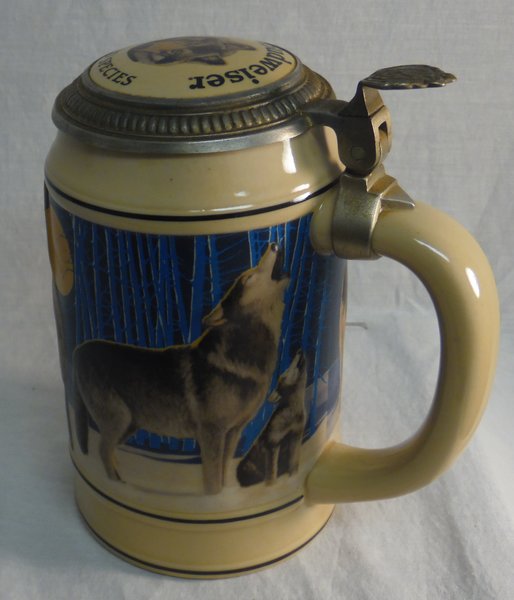 1995 Gray Wolf, Endangered Species Series Stein
1995 Gray Wolf, Endangered Species Series Stein

Issue year: 1994
Edition Quantity: 83494/100,000
Item Number: CS226
Series Order: Sixth
Height: 6 1/2"
Origin: Brazil
Manufacturer: Ceramarte
Material: Ceramic
Lid: Pewter with Ceramic Inlay
Artist: Bud Kemper
Special Feature: Bottom Stamp, Individually Numbered
The sixth edition of the long-running Endangered Species Series draws attention to the stunning gray wolf. Illustrated in its typical wooded habitat, the gray wolf is highlighted by its notoriously piercing eyes. The stein also features a ceramic inlaid lid. Anheuser-Busch has donated a portion of the sale of each stein to the National Wildlife Federation.
J Mint
See our terms page for description of grade.
All steins are packaged carefully and shipped with insurance.
Reviews