1984 Budwesier Olympic Games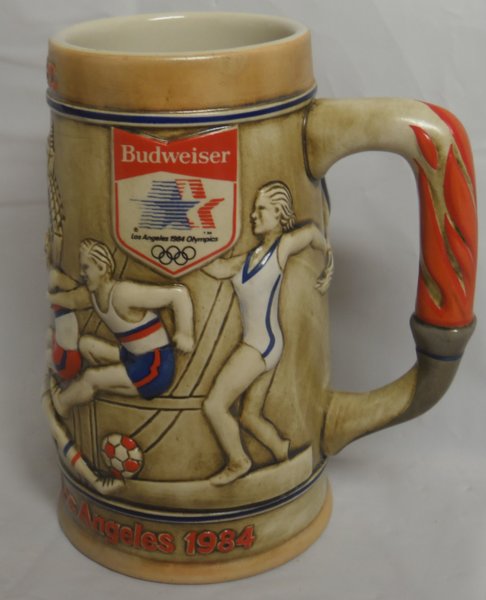 1984 Budwesier Olympic Games
1984 Budwesier Olympic Games

Issue year: 1984
Edition Quantity: Not Available
Item Number: CS60
Height: 6 1/2"
Origin: Brazil
Manufacturer: Ceramarte
Material: Ceramic
Special Feature: Bottom Stamp
Budweiser commemorates the 1984 Summer Olympics held in Los Angeles, California. The full relief stein depicts the Olympic events of boxing, cycling and track and field. The detailed handle resembles the flame of the Olympic torch.
J Near Mint
See our terms page for description of grade.
All steins are packaged carefully and shipped with insurance

Reviews