About Us
Arden Scott Collectibles
has been a collector for over twenty years,
specializing in premium beer art and music and entertainment from the 1970's.
All of our hand picked items are properly stored and taken care, and have a full inspection, and detailing, before purchased by our customers. We represent our items to the best of our ability, but if you are ever unsatisfied, please do not hesitate to contact us at
ardenscott66@gmail.com or call us at (754) - 800 - 8593.
Here at
ASC
we value you as a customer and hope you will shop our selection again. Please message us your feedback.
Please read through our return policy and our grading terms before purchasing.
GRADING GUIDE FOR COLLECTIBLES & MUSIC
Music & Entertainment Equipment has been tested to the best of our ability but we cannot guarantee the sound and record quality for particular use you may using it for.
How We Grade
We use the Goldmine Standard for grading the condition of items listed
These standards have been expanded by our community of sellers to include definitions of CD specific
Mint (M)
Vinyl
Absolutely perfect in every way. Certainly never been played, possibly even still sealed. Should be used sparingly as a grade, if at all.


Near Mint (NM or M-)
Vinyl
A nearly perfect record. Many dealers won't give a grade higher than this implying (perhaps correctly) that no record is ever truly perfect. The record should show no obvious signs of wear. A 45 RPM or EP sleeve should have no more than the most minor defects, such as almost invisible ring wear or other signs of slight handling. An LP cover should have no creases, folds, seam splits or other noticeable similar defects. No cut-out holes, either. And of course, the same should be true of any other inserts, such as posters, lyric sleeves and the like. Basically, an LP in near mint condition looks as if you just got it home from a new record store and removed the shrink wrap. Near Mint is the highest price listed in all Goldmine price guides. Anything that exceeds this grade, in the opinion of both buyer and seller, is worth significantly more than the highest Goldmine book value.
Very Good Plus (VG+)
Vinyl
Generally worth 50% of the Near Mint value. A Very Good Plus record will show some signs that it was played and otherwise handled by a previous owner who took good care of it. Record surfaces may show some signs of wear and may have slight scuffs or very light scratches that don't affect one's listening experiences. Slight warps that do not affect the sound are "OK". The label may have some ring wear or discoloration, but it should be barely noticeable. The center hole will not have been misshapen by repeated play. Picture sleeves and LP inner sleeves will have some slight wear, lightly turned up corners, or a slight seam split. An LP cover may have slight signs of wear also and may be marred by a cut-out hole, indentation or corner indicating it was taken out of print and sold at a discount. In general, if not for a couple things wrong with it, this would be Near Mint.
Very Good (VG)
Vinyl
Generally worth 25% of Near Mint value. Many of the defects found in a VG+ record will be more pronounced in a VG disc. Surface noise will be evident upon playing, especially in soft passages and during a song's intro and fade, but will not overpower the music otherwise. Groove wear will start to be noticeable, as with light scratches (deep enough to feel with a fingernail) that will affect the sound. Labels may be marred by writing, or have tape or stickers (or their residue) attached. The same will be true of picture sleeves or LP covers. However, it will not have all of these problems at the same time, only two or three of them.
Good (G), Good Plus (G+)
Vinyl
Generally worth 10-15% of the Near Mint value. Good does not mean Bad! A record in Good or Good Plus condition can be put onto a turntable and will play through without skipping. But it will have significant surface noise and scratches and visible groove wear (on a styrene record, the groove will be starting to turn white). A cover or sleeve will have seam splits, especially at the bottom or on the spine. Tape, writing, ring wear or other defects will start to overwhelm the object.
Poor (P), Fair (F)
Vinyl
Generally worth 0-5% of the Near Mint price. The record is cracked, badly warped, and won't play through without skipping or repeating. The picture sleeve is water damaged, split on all three seams and heavily marred by wear and writing. The LP cover barely keeps the LP inside it. Inner sleeves are fully seam split, crinkled, and written upon.
Arden Scott Collectibles has been a collector for over twenty years, specializing in music and entertainment from the 1960's and 70's. All of our handpicked items are properly stored and taken care, and have a full inspection, and detailing, before purchased by our customers.
We represent our items to the best of our ability, but if you are ever unsatisfied, please do not hesitate to contact us at ardenscott66@gmail.com or call us at (754) - 800 - 8593 and please, leave a message. Thank you!
*Disclaimer* Run outs described in the comments are to the best of our ability.
USA SHIPPING ONLY
FREE SHIPPING ON ORDERS OVER $100
(effective change 2/7/2017)
$25 OUTSIDE USA (1-2 RECORDS)
WE USE MEDIA RATE SHIPPING FOR ALL RECORDS....INSURANCE IS INCLUDED....
(Rates subject to change without notice)
1 lbs = $2.73
2 lbs = $3.21
3 lbs = $3.69
4 lbs = $4.27
5 lbs = $4.67
10 lbs = $7.00
20 lbs = $12.20
70 lbs = $40.20
We include packing slips with all orders unless specified not to include.
OUTSIDE USA SHIPPING.....
1 - 2 LP's $25
2 - 10 LP's $75
10 - 20 LP's $150
20 + LP's $250 max (up to $1,000 value of LP's)
Includes Insurance and best possible packaging rates.
We also accept pre paid labels to our email ardenscott66@gmail.com and will print and apply for you.
Message us to get a better estimate of cost of shipping outside USA. We will give you the closest we can to per pound of your order. We appreciate your business!
HANDLING FEE'S MAY VARY.
(5 to 10% per LP)
We professionally clean and test for skips before completing your order. This helps to pay our awesome techs!
CANCELING ORDERS AND REFUNDS
We may offer to cancel your order if your LP skips and you are no longer interested.
We print our shipping labels from PayPal with your confirmed address. Please send us a message if you have an alternative address to be shipped to prior to paying for your order.
If you would like a refund after your order is purchased and shipped, we charge a 50% restocking fee of your total paid order. We do not refund shipping costs. This helps us to make up loss time for having to re-list the LP and pay our pros' to clean and test your LPs. We carefully clean and test your LP before shipping unless specified not to. To avoid these from happening, please message us with respect and we will work with you to resolve the situation in a positive manner and avoid any fees at all possible.
PLEASE, let us know anything we can do to earn your business and positive feedback.
WE BELIEVE WHAT GOES AROUND COMES AROUND...RIGHT ROUND LIKE A RECORD PLAYER.
Thank you for shopping Arden Scott Collectibles ~ASC~ Classic Collectibles That Rock!
OUR CLEANING SYSTEM ON YOUR RECORDS

(unless it's NM-, we do not clean or test NM-)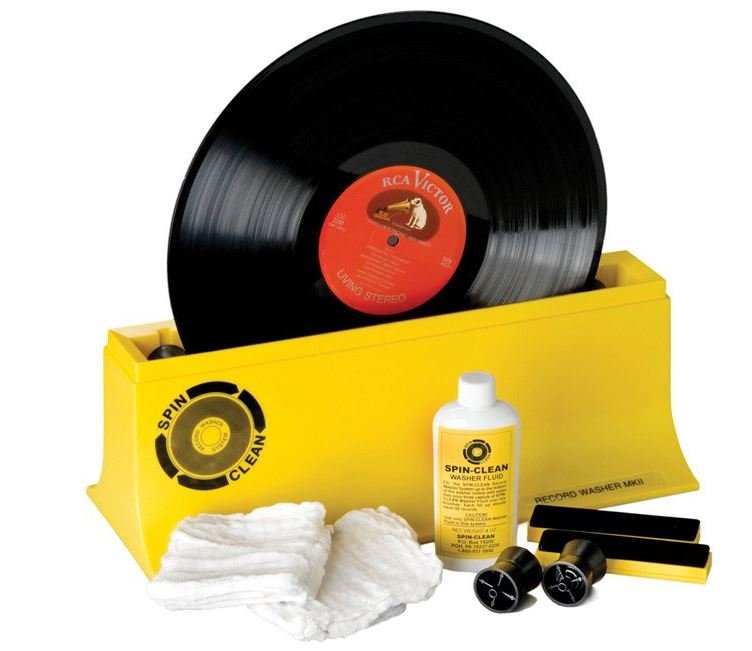 + distilled water

WE ALSO USE OUR VERY OWN SPRAY WITH A VELVET BRUSH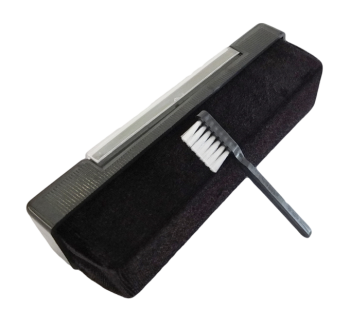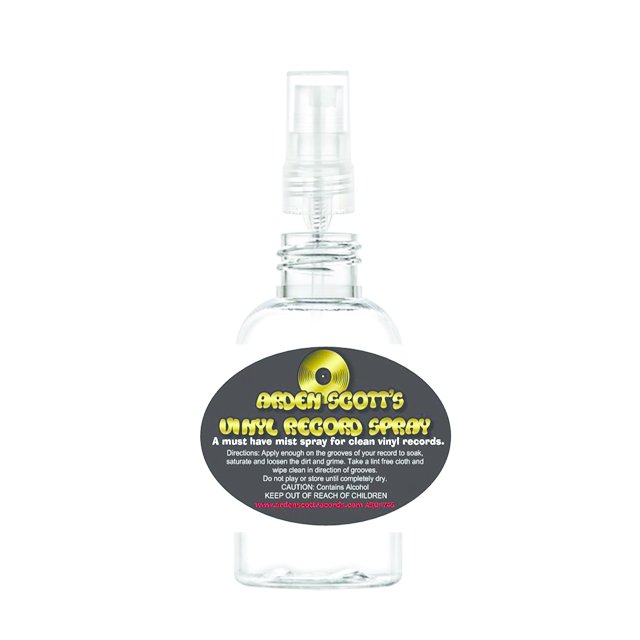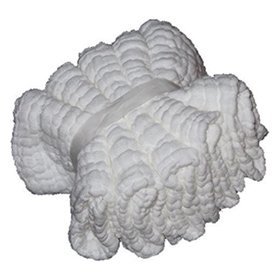 YOU CAN ALSO USE OUR PRE-MIXED 32 OZ FLUID and/or REFILL